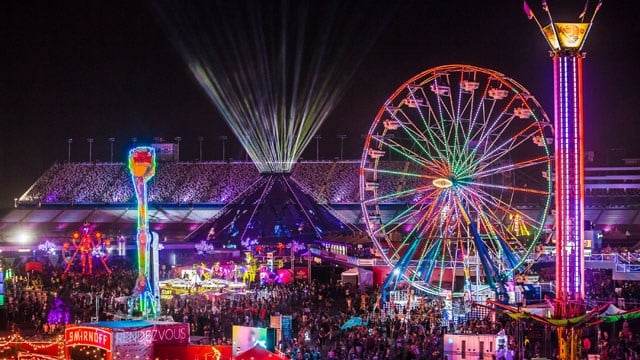 Electronic Dance Music is a really big thing in the USA, but there was a time nobody was waiting for this 'hype', but people find out there was an added value on the hiphop culture. About 7 years the revolution ended and reached the peak in the last couple years.
Las Vegas is one of the cities who had a really big part in that. In 2011 there were so many visitors the organisation decided to make it a three days festival. The place is hole built on the third word, Carnival. As you see in the picture above the text the place is transformed into one big entertainment area.
You can 'chillout' the hole day in the Ferris wheel or watching the beautifull costumes who people wearing. You can do what you want and there is no possible way you will be bored here!
[Totaal: 3 Gemiddelde: 4.7/5]